We're celebrating the Everyone Health Staffordshire team today as Saturday 12th August marked their second appearance at the annual Hednesford Summer Festival for a day of feel-good fun!
The annual summer festival, which takes place at Hednesford Park and is organised by Hednesford in Partnership, welcomed Everyone Health's Feel Good Zones in for the second year running to bring the community together through the power of health and wellbeing, and get everyone 'feeling good!'.
The Feel Good Zones were in full force throughout the day as festival-goers could pay a visit to the Find the Fruit Trail to win some fun prizes, pop in to the popcorn-making station to make their own wacky popcorn combinations, or get moving at the host of sports activities and games that were on offer.
Everyone Health's NHS Check Trailer was also parked up on the day where health professionals delivered 52 NHS Health Checks to make sure people's health were all in good working order – even Snow White got theirs!
Councillor Alan Pearson (pictured below with Healthy Lifestyle Practitioner, Paul) also got his fill of feel-good fun as he joined in on the action.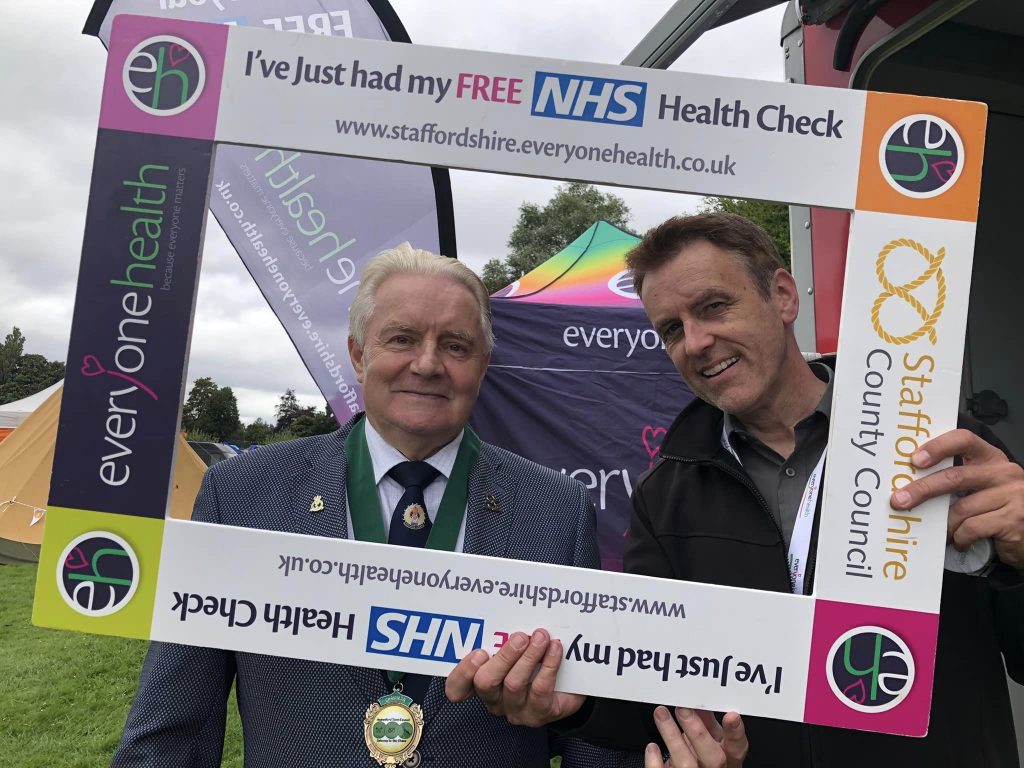 Scroll down to catch some more highlights of the day!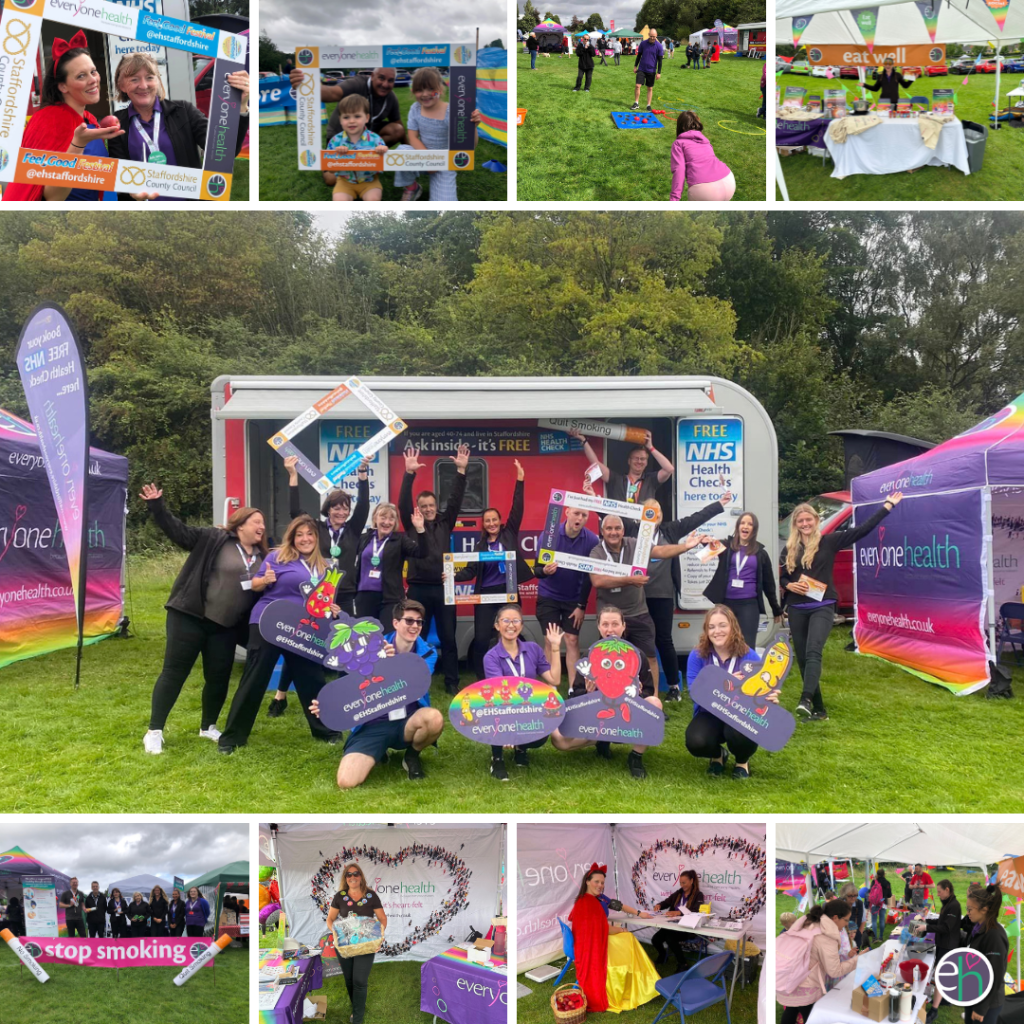 For more information on the service, or upcoming events, please visit: www.staffordshire.everyonehealth.co.uk or call 0333 005 0095.
---