This Pride Month, we're sharing valuable resources and information across our platforms to help build a safer and more inclusive future for LGBTQ+ communities.
Today, we're shedding the light on LGBTQ+ mental health and how LGBTQ+ communities can access mental health support.
Mental health problems can affect any of us, but they're more common in the LGTBQ+ community with a recent study conducted by Stonewall finding half of LGBTQ+ people (52%) experienced depression in the last year.
We know that many LGBTQ+ groups often struggle and face barriers when accessing support which is why we're sharing some brilliant LGBTQ+ friendly organisations that you can reach out to if you're struggling or need someone to talk to.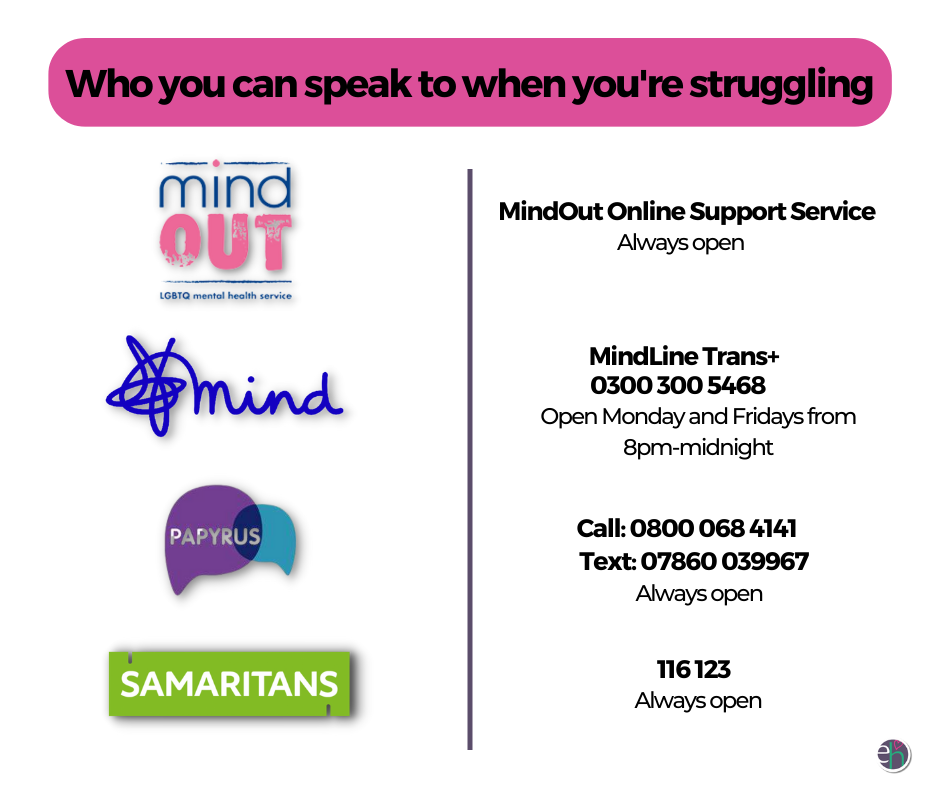 It's okay not to be okay. Now more than ever, we need to be mindful of our and other people's mental health.
If you're struggling and need immediate support, please call Samaritans on 116 123 or you can email them on [email protected]. There is no charge to phone or email.
---