Celebrations are well and truly in order as Saturday marked our Southend team's THIRD Feel Good Festival which saw 2709 people through the door.
The festival, which took place in Garon Park, was created post-pandemic to bring the community together through the power of health and wellbeing, and get people 'feeling good'.
More than 70 stallholders and partners were present on the day, bringing awareness to their offerings, including Mind South East and Central Essex and Southend Carers.
The renowned Feel Good Zones were in full force to encourage people to adopt healthy habits, like eating well and moving more to boost your mood.
And, the day didn't just end there – as festival-goers could also join in on the free bouncy castles, bungee trampolines, face painting, and even getting well-acquainted with Disney princesses.
Southend's Mayor, Councillor Stephen Habermel, and his wife Tracy, also got their fill of feel-good fun as they joined in on the action.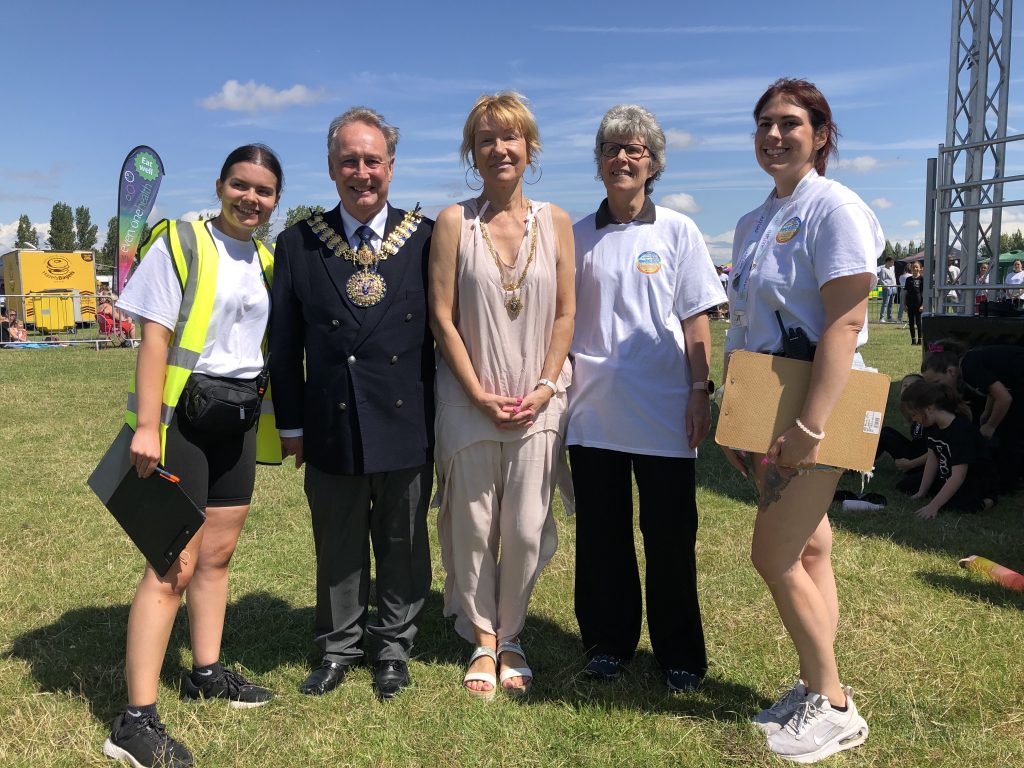 Pictured (from left to right): Southend Service Manager, Joanna Freeman, Southend Mayor, Councillor Stephen Habermel, his wife Tracy, National Integrated Operations Manager, Lynn Frith and Community Engagement Lead, Sophie Cooper.
We'd like to say a HUGE thank you to all of Southend's partners and visitors who played a crucial part in making the day such a big success – we couldn't have done it without you all!
Bringing communities together through the power of health and wellbeing is what we strive to do, and we're elated our Southend team have successfully managed to do exactly that for a third year running.
For more pictures of the day, head over to Southend's Facebook page here.
Now, shall we make it a fourth?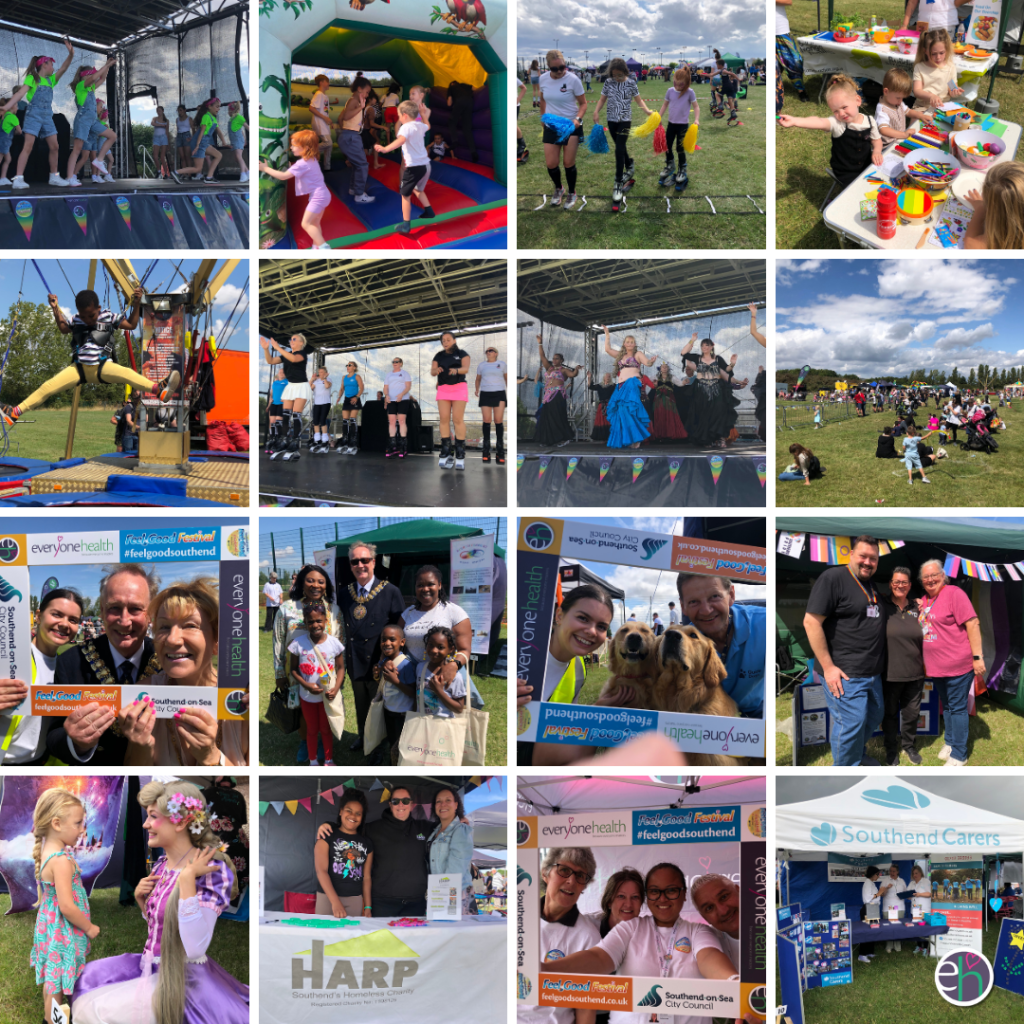 ---