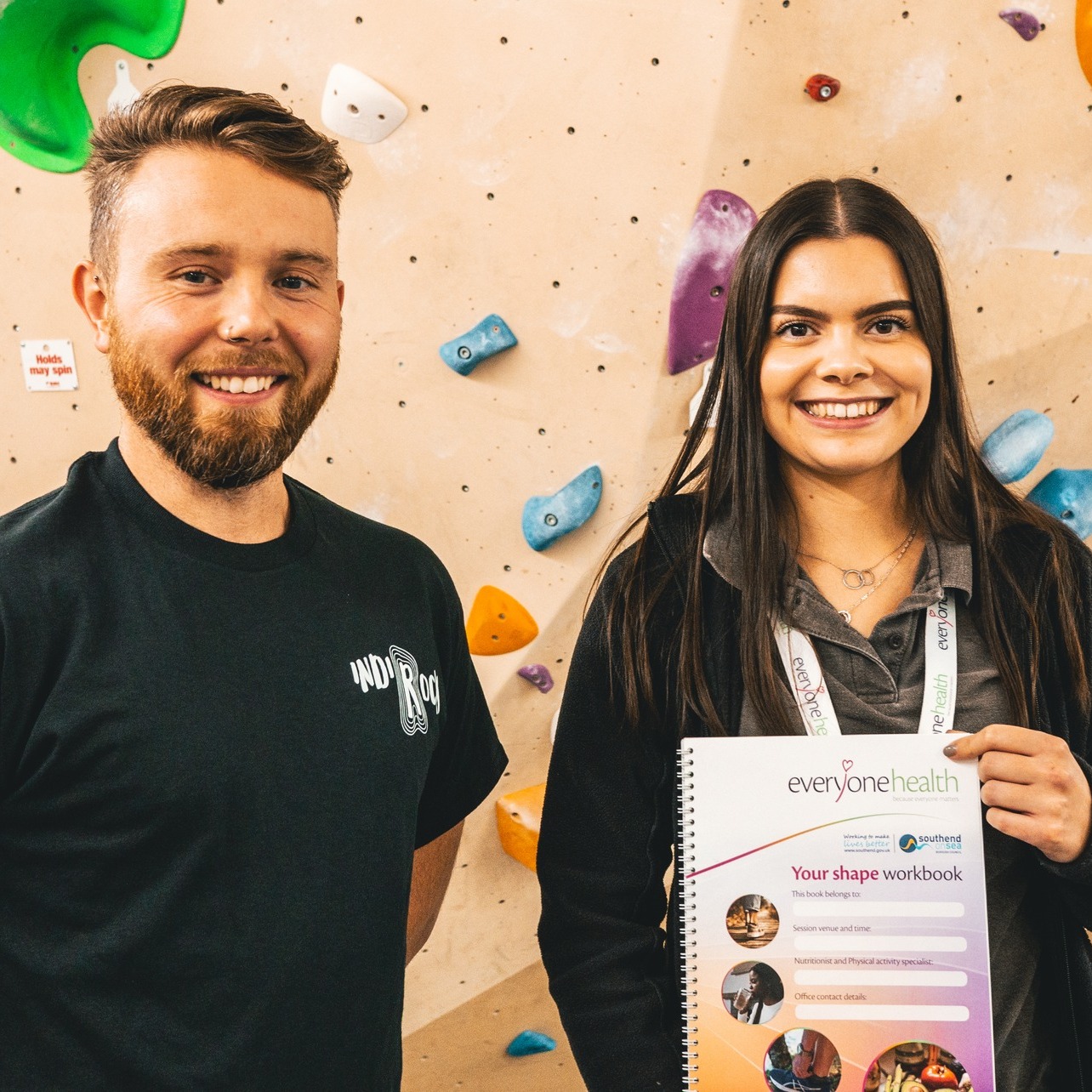 You're going to want to hang on to this one. Everyone Health Southend have teamed up with Southend's newest indoor climbing wall, Indirock, to offer a brand NEW Adult Weight Management programme that's set to start in January at just £2 per session.
This will be a 12-week programme involving a 45-minute nutrition workshop and 45 minutes of rock-climbing for a full-body workout that's sure to test your strength. And when we say full body workout, we mean full body – rock climbing works your forearms, biceps, triceps, deltoids, legs, and even your fingers!
Emily Vermont, founder of Indirock has said: "We're so happy to be partnering with Everyone Health again in the New Year, after running two successful programmes together in 2022. We believe that Indirock is a place that everyone can enjoy, especially if the typical "gym" environment isn't for them. It's an amazing opportunity for us, working with Everyone Health, and we're so pleased to see our love of climbing spreading to more people in Southend."
While some people view exercise as a gruelling task that they have to force themselves to do, rock climbing is set to change that mindset as it's truly an exercise in disguise which Amy Young, Service Manager of Everyone Health Southend can attest to: "Working in collabaration with Indirock has been very exciting for us. It has been great to be able to use local Southend assets to offer a new spin on our weight management programme locally. It really is a fun and enjoyable way to get active, you won't even realise you're working out!"
Weight loss can often seem like a tough mountain to climb (pardon the pun!), but staying consistent is the key, and when you find the exercises that work and you enjoy doing, the journey becomes a lot easier.
If you live in Southend and want to get your climb on, you can sign up to our new programme contacting 0333 005 0095, emailing [email protected] or you can text 'ShiftIt' to 60777.
And remember to climb high to reach your goals!
---