A host of our fabulous employees are taking part in the Ultra Challenge Series this year to raise money for Help for Heroes.
The Ultra Challenges are 'high quality endurance style events' to take on at your own pace for a wide range of fitness levels, ages and experiences. Often set in some of the most glorious parts in England with scenic views to keep you company along the challenge, this year we have 3 remarkable groups taking on the Challenges.
The first team to kick off the series were Bhamini and Simone, taking on the Jurassic Coast Ultra Challenge where they hiked a staggering 25km and were faced with 570m elevations.
They powered through their 25km journey and successfully completed it in 6 hours, where they were no doubt fuelled by those coastline views.
We caught up with Bhamini, Service Manager for Southwark to find out a little bit more about their journey and here's what she had to say: "It went well, it was hard and lots of muddy terrain but was wonderful and we had some lovely weather. The highlights were the coastal scenes, they were breath-taking and the achievement of finishing. It was our first ever challenge and it definitely was not easy but we both supported each other."
A huge well done to both Simone and Bhamini! You can see the journey through their lens below 👇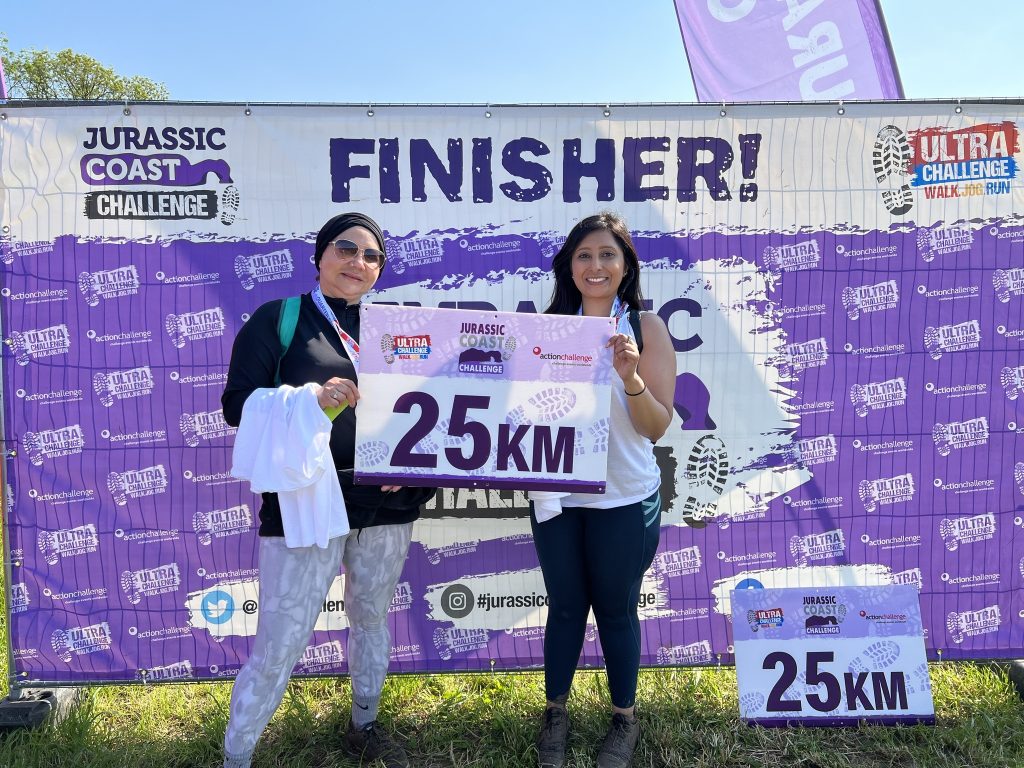 With 2 more Ultra Challenges to go, keep your eyes out to find out how the other teams get on and track their journey by following our social media pages: Facebook and Linkedin.
---